I went to the doctor last week. My blood pressure was a little on the high side again. It's been 140/80 the last three visits. Doc said we need to watch that. So I came home and googled it and found out that yes indeedy, we do need to watch that.
Well, if you've read any of my posts, you can see that I'm not the best cook. We've ate out too much, eat way too much high fat and sugar laden food...and I know it's not smart. I know what I've done to my body.
I can honestly say that other than obesity (like that's not enough) I've been blessed to have good results with my bloodwork over the past years. And I've noticed a new trend in doctors...they don't yell anymore about being overweight. I wonder if they just got tired of the same old song and dance... I probably would.
Anyhow, I know something needs to be done, well...started would be a better word. So that's what I'm hoping to do with the cookbook I picked up. Next weeks menu will probably look a little different than the one posted Monday.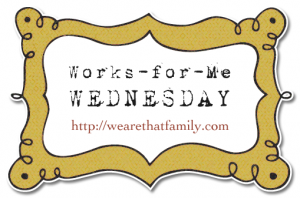 I looked online for diets that lower your blood pressure. That's when I found that low sodium dishes are the way to go. So I looked for recipes and I'm so not the kind of person who enjoys weird things or things that take 15 ingredients (14 of them being spices rubbed on meat). I like simple.
So I went to my library (which I love because they don't charge late fees and always have the newest books) online and put the book Low-Sodium Cooking by Dick Logue on order.
I was so pleased when I started looking through it! Sure there are some things that are a little weird (for me), but 85% of the recipes are simple things that I would make for my family. And he gives great tips on choosing foods that have hidden salt. I think any household could benefit from this cookbook just because the recipes are so easy and down to earth.
Anyhow, it works for me and wanted to share.
((HUGS))
Kathie
P.S. I linked the cookbook to Amazon in case you may be interested in purchasing vs borrowing.